This castle was drawn by one of my friends. I was so excited when I saw it.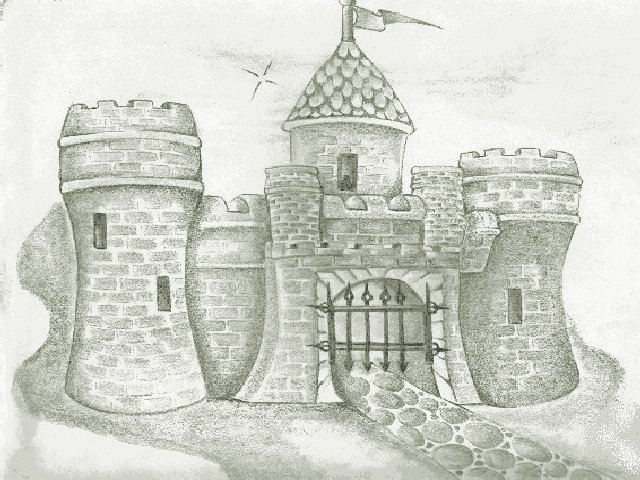 My friend Marie drew this for me on 9-9-99. She even hurried it at the end so it would be completed by that day.
Nine happens to be my lucky number, that's why that date was significant to me.